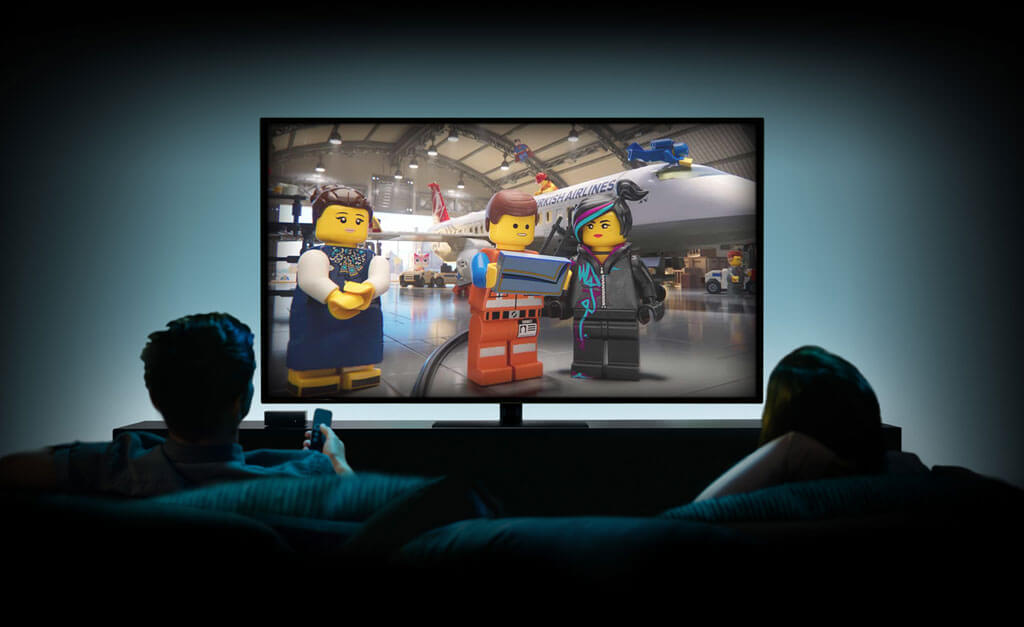 Our world is full of advertising. Most of it passes by us, some are remembered because it is annoying, but some videos are real art. They touch to tears, make us laugh, fascinate and are remembered for life. Because advertising can also awaken our feelings.
In this collection you will find some the best ads of 2019, ads that became so popular because of all creativity that was involved in creating these pieces of art.
Alexa Loses Her Voice — Amazon Super Bowl LII Commercial

Amazon has been very active in promoting its voice assistant Alexa along with their smart speaker Echo. In this video, Alexa seemed to have lost her voice. The advertising relied on a sense of humor, which resulted in more than 100 million views in just a few months.
YouTube Music: Open the world of music. It's all here
In this tremendously popular video, Google introduced their new music streaming service YouTube Music. You will find many features in it, like official audio and video, the best playlists, a huge amount of music from around the world, live concerts, remixes and covers. Through the use of slicing popular clips and music, the company was able to gain more than 40 million views.
OPPO F7 — Real Support Makes Real Hero

This is an advertisement for an Indian smartphone that allows you to take perfect selfies with a 25 megapixel front facing camera. This ad became unique in telling the story of a baseball team, from their childhood to the present day. This video has gained over 32 million views.
Nike — Dream Crazier

The slogan of this commercial should inspire each of us: "It's only crazy until you do it". Nike ads earned about 30 million views, and it's not in vain. The video is very moving, motivating and deserves only excellent marks. In addition, the words used in it motivate not only athletes, but also a person with any other profession or hobby.
Safety Video — Turkish Airlines

This year there were several very cool commercials, the main actors of which were made of Lego. The most popular of them was, with more than 32 million views, a video about Turkish airlines. In it, Lego characters talk about how security is controlled and how great Turkish Airlines are.
Groupon Super Bowl Commercial
The American service Groupon, which offers to buy discount coupons, also played with a sense of humor and participation this year in the video of the American actress Tiffany Geddish. They came up with a good comedy with the infectious laughter of a star, which managed to generate more than 21 million views. They also talked about supporting small businesses through the use of their service.
Samsung Galaxy: Moving On

In this video, Samsung decided to show all the benefits of their new and improved Samsung Galaxy smartphone. In doing so, they used a comparison with their main competitor, iPhone. Although today there is a lot of debate about what smartphone is better, this is probably why the video gained about 17 million views and entered the TOP of the best commercials of 2019.
Gatorade – Heart of a Lio
Gatorade's drink ad was filmed as a fantastic short animated film. It tells about the life of the popular Argentinean football player Leo Messi, who did not always work out perfectly, but nothing could stand in the way of his dreams. Thanks to this creative idea that we always need to go to the end, the video managed to gain more than 15 million views.
Rescue Blue the Dinosaur — LEGO Jurassic World
LEGO has always had some of the most interesting and creative videos, probably due to the fact that all of their series are very carefully thought out and able to sell themselves. A video about the new LEGO in Jurassic Park, where it is full of danger and dinosaurs, has already managed to blow up the network and gain more than 11 million views.
Home Alone Again with the Google Assistant
Google just blew up the Youtube with this ad. Due to the fact that they used the beloved motion picture "Home Alone" and an adult Kevin, in just two days the movie was watched by 15 million people. Today the video has almost 40 million views and it definitely deserves to take a place in the TOP of the most creative advertising videos of the past year.
iPhone X — Memory — Apple

We can immediately say that Apple will fall into this list more than once, since the best of the best are engaged in creating advertising for this giant. This time it is a comedy video that now you do not need to rely on your own memory and remember complex passwords, because with your new Face ID on iPhone X your face will become your password. The video scored more than 7 million views.
John Lewis & Partners Christmas Ad 2018
New Year's advertising from the brand John Lewis & Partners was a real inspiration with the participation of everyone beloved Elton John. It begins in our time and demonstrates the entire creative life of this artist, leading to the very beginning when he received a special gift for Christmas that changed his whole life. Not surprisingly, the video generated over 13.5 million views.
Make It With Keanu Reeves

The popular website builder Squarespace launched a cool commercial with renowned actor Keanu Reeves. He is very inspirational and is trying to show us that the power to do everything that we can imagine is only within you. It's not in vain that such videos receive so many views and are included in our TOP.
Game of Thrones X Bud Light

Bud has launched a video clip related to the sensational last season of the legendary Game of Thrones series. Video with the caption: "The Bud Knight's watch has ended. What will you do #ForTheThrone?" Has more than 7 million views. Apparently not all fans of Game of Thrones and Bud beer have seen it.
NFL The 100-Year Game
This commercial was shot by Peter Berg in honor of the NFL's "100 Years Game". It brought together 44 of the greatest NFL sportsmen of the past and present, who initially came to the official meeting, but something went wrong. More than 6 million people have already decided to look at how the best of the best compete at the celebration.
Depth Control — Bokeh'd — Apple

Apple once again shot an excellent commercial with a kind of humor. This time they played on the feelings of mothers and their hyper love for their children, which sometimes goes beyond the normal. In just a couple of months, he scored almost 20 million views.
VIVA LA VULVA Libresse Sverige

Last year, the Swedish company Libresse shocked many with its #BloodNormal campaign. And this year they continued their work by creating a creative commercial about the celebration of female anatomy to the light melody of Camilla Yarbro "Take Yo' Praise ". Although they have not yet reached millions of views, they definitely deserve to be on this list for creativity.
MJ Hegar – Doors

An exciting advertising campaign, which aims to collect donations at mjfortexas.com, was shot in a very moving and inspiring way. In it, Major Hegar talks about how many different doors were in her path, and how she went through them. Sometimes they were a difficult obstacle, and sometimes a good impetus to the future. The video has more than 3 million views.
Christian Dior's J'adore — The film

Incredibly beautiful Sherlize Theron in the pool of water, which looks like gold, raises her eyes and looks straight into your soul. This video definitely won more than 70 million views in vain. The slow motion of a star and several beautiful women in shiny golden dresses acts like hypnosis. It seems that it doesn't matter what they advertise for; with this video, you could sell anything.
KENZO World — The new fragrance

KENZO World is a new perfume created by Carol Lim & Humberto Leon and KENZO Parfums. They presented it with a very original commercial created by director Spike Jones. A beautiful girl is dancing with a very interesting song "Mutant Brain" by Sam Spiegel & Ape Drums feat. Assassin in a background. This video has collected over 26 million views.
The xx — I Dare You for Calvin Klein

Calvin Klein's new creative director, Raf Simons, has implemented an excellent project for his label. This is The xx's "I Dare You" video, starring Millie Bobby Brown, Ashton Sanders and Paris Jackson. These young stars appear in Calvin Klein clothes, against the backdrop of eerie places. They got their 34 million views well deserved.
McDonald's Ramadan — Full Length

McDonald's filmed a video on how to share the spirit of Ramadan while showing off its food delivery service. And although this brand has a lot of worthy commercials, this one also deserves to join the best of 2019. The number of views has long exceeded one million.
Mr Lim's Reunion Dinner — Singtel

Singtel, an Asian telecommunications company, has shot this moving commercial about how family ties are important to a person. In it, Mr. Lim is preparing a gala dinner to meet with his children, but something goes wrong. Due to its sincerity, the video almost immediately after the release gathered more than a million views.
Magic for MOE Singapore

Singapore's Ministry of Education has shot a wonderful and inspiring video for students. It shows how a teacher can create real magic for his students to inspire them to accomplishments that they were even afraid to even dream about. Everything is in our hands, the main thing is to understand this. Here, teacher Edwin Wang awakens his student's love of reading.
LEGO City — Mountain Police Madness

LEGO's ads are almost always very successful, and this time is definitely no exception. This video shows the story of the unsuccessful escape of three crooks from the police who met a bear and a skunk. The animations from Lego are so vivid and exciting that they can create any storyline. The video scored more than 14 million views.
When you watch all the best commercials of 2019, you will understand that marketing is a truly enchanting area. They can manage both funny and sometimes sarcastic things, and eternal and beautiful themes, creating really worthwhile videos that remain in our memory for a long time.