While SEO is the same for most websites, no matter what content management system you're using, but there are some great tips that improve your chances to rank higher with your WordPress website. Let's start with these pass/fail ranking factors, that won't necessarily help you rank higher, but might cause some serious problems if you don't take them into account.
1. Get an SSL certificate
In this day and age not having an SSL certificate for all your websites should be considered a moveton. Even if you're not collecting any user data or accepting payments through your website it's still a good idea to get an encrypted connection to your website. Keep in mind that most modern browsers show "Not Secure" next to your website URL if your domain doesn't have an SSL certificate and most users don't understand what is this security related to.
2. Make sure that your website is mobile responsive
If you're not building a theme from scratch – make sure you pick a theme that is optimized to run on mobile devices, both smartphones and tablets. As we know, more than half of web traffic comes from mobile users these days and Google is punishing those who don't make sure that their websites look and work great on those devices.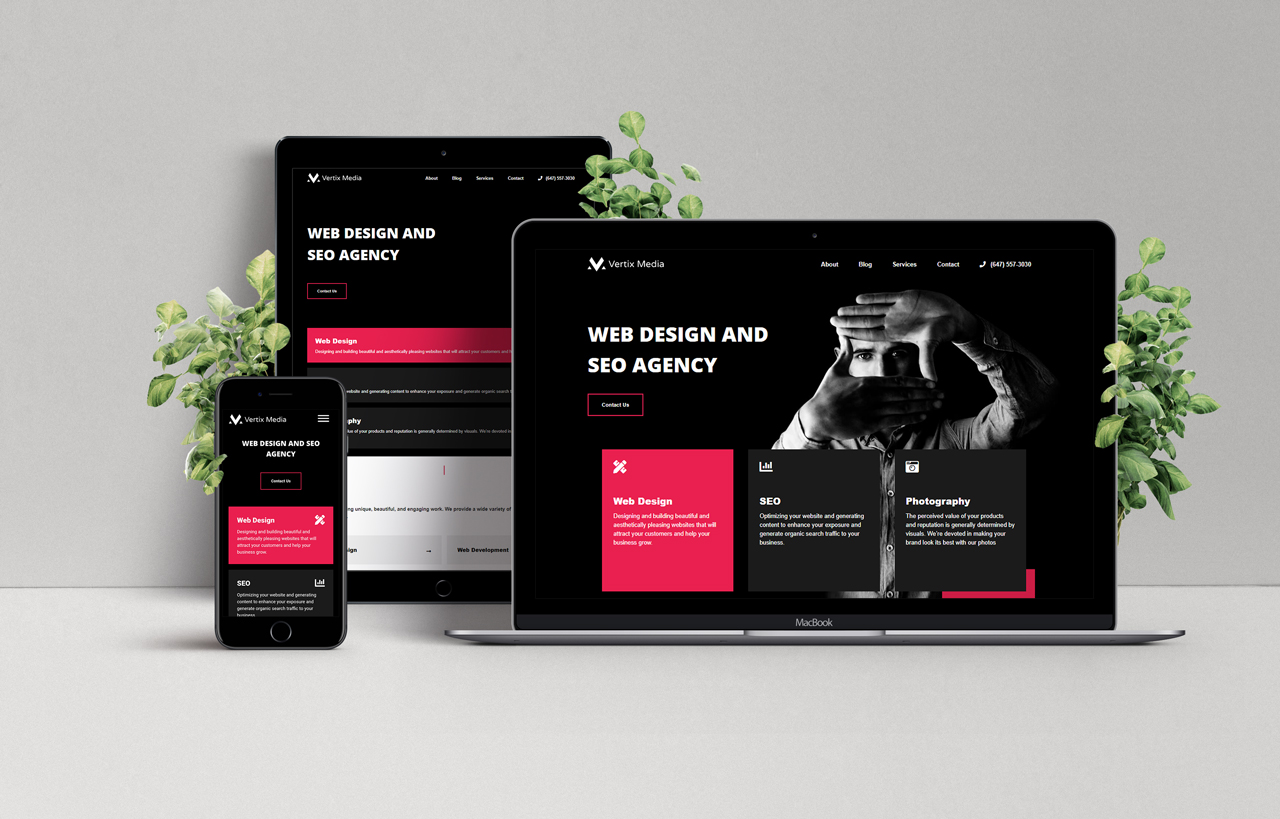 3. Fix broken links across your website
Broken links, both inbound and external, are bad for user experience and SEO. You need to link to other authoritative sources to prove that information on your website is trustworthy. One day a website that you linked to might go offline forever and Google crawler bots will find out about this sooner than later. That's why we recommend to constantly monitor your website for broken links. Most SEO platforms like SEMrush, Ahrefs and others have a special tool that will monitor your website and notify you if you have problems that you need to fix. If you're not ready to invest in one of these systems we recommend you try Screaming Frog SEO Spider tool – they offer a free software that you can install on your Windows, MacOS or Ubuntu machine and crawl your websites for broken links and other SEO problems. Keep in mind that free version has a crawl limitation of 500 URLs, but that more than enough for small websites.
4. Keep your website malware free
This is kind of obvious, but make sure that your website is not infected with some sort of malware that steals user data etc. Google's position is really harsh towards infected websites – you will be downranked severely and most browsers will show a warning sign before allowing you to access the website. Be sure to run Google's Safe Browsing check from time to time.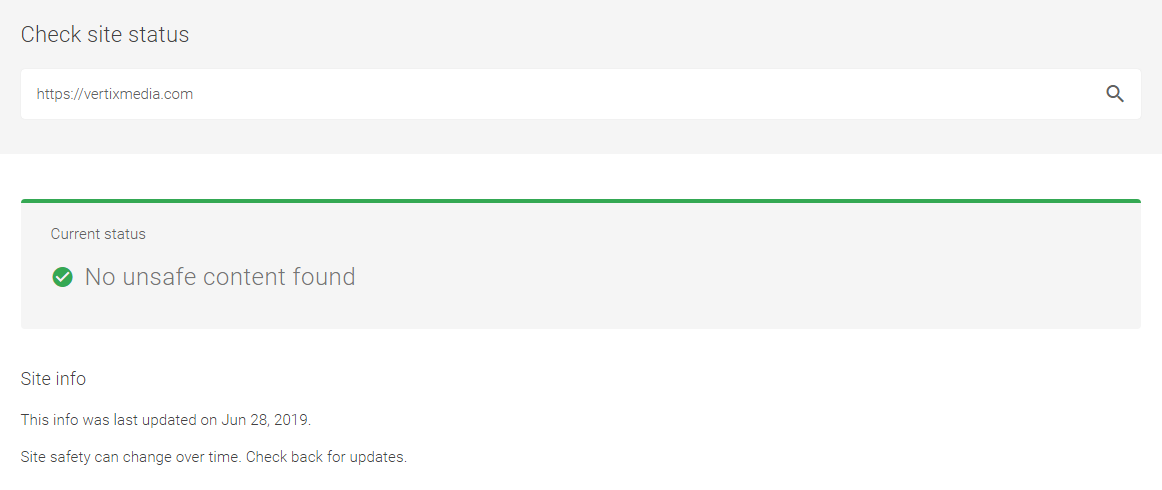 You can also run a 3rd party security scan like Sucuri Sitecheck. If a report shows a warning sign – be sure to speak with your developer and fix this issue as soon as possible.
5. Make sure you don't have duplicate content
When quoting somebody make sure not to include more than 2-3 sentences. You should also avoid using images that you don't have rights for. Remember, if you're planning to plagiarize some content you might as well not write anything at all, since it will prevent that page from high rankings.
6. Set your permalinks to post name
Permalink is URL of your pages on and posts on your website. The default option for permalinks on WordPress is called "plain", for example your blog post "How to Rank WordPress Website" to something like this:
> www.vertixmedia.com/?p=371
We can agree that this is not the most informative URL that we've seen in our life. What we want to do is set our permalinks to "post name". Now we end up with the link like this:
> www.vertixmedia.com/how-to-rank-wordpress-website
Huge improvement. And it helps both the users and google search algorithm to read this URL and understand what this page is about.
There are other options that you can experiment but in our experience post-name or custom structure are the way to go. What you can do with custom structure is for example add the category of your post which will change your URL to:
> www.vertixmedia.com/seo/how-to-rank-wordpress-website
We suggest not to add post date to your URL structure, since a lot of users prefer newer content to something that was posted a year or two ago. Even if it's something that is not date dependent user prefer fresh content on a psychological level.
7. Use SEO Plugin
While you can do a lot of search engine optimization without any plugins it's good to have a tool that will help you with this process.  There are a lot of great plugins out there on the marketplace but we recommend using Yoast SEO plugin. It will not only help you with SEO analysis of your current page by reminding you to include certain key phrases and inserting inbound as well as external links two other websites, checking the length of your text compared to the amount of HTML code on the page, remind you about alt tags etc, but it will also provide a useful readability analysis of your post, like recommend you the amount of passive voice, paragraph length and subheading distribution. Is also a great tool to generate sitemap.xml for your website. Just don't  get too obsessed with these recommendations – it's not always worth spending so much extra time to get the "green" status on your SEO plugin, just keep make sure that your content is the highest quality possible. In fact, we're going to talk more about this later on.
8. Make sure you're using heading tags properly
This is a very common mistake that we've noticed over the years. A lot of people when writing their blogs are using heading tags (h1, h2, h3) just to increase the size or thickness of the font. That is a huge mistake, you should never do this. Let's quickly breakdown what heading tags are used for:
H1 is your blog post title, usually you don't need to add it in the text editor, since your post title will automatically be transformed into an h1 tag on this page and it's a best practice to use just one h1 tag per page.
H2 is used when you want to add additional headings to your blog post to indicate what the next paragraph is about.
H3, H4, etc are used to add subheadings inside your paragraphs and so on.
Keep in mind, that proper usage of heading tags not only help your SEO, but also improves user experience for people reading your post, since it's much easier to read information that is well presented.
9. Pick reliable hosting
One of the crucial pass/fail factors is page load speed. Super fast loading speed can be achieved through efficient coding, optimizing media files and high performance and reliable hosting. A lot of people decide to go with the cheapest option which is a shared hosting and that's where a lot of problems might occur. While there might be enough computing power on a shared hosting for you small website, you might run into a problem when others are using more CPU for their websites which will significantly slow down your page load speeds. Before picking a hosting plan – be sure to do a proper research on the current offers.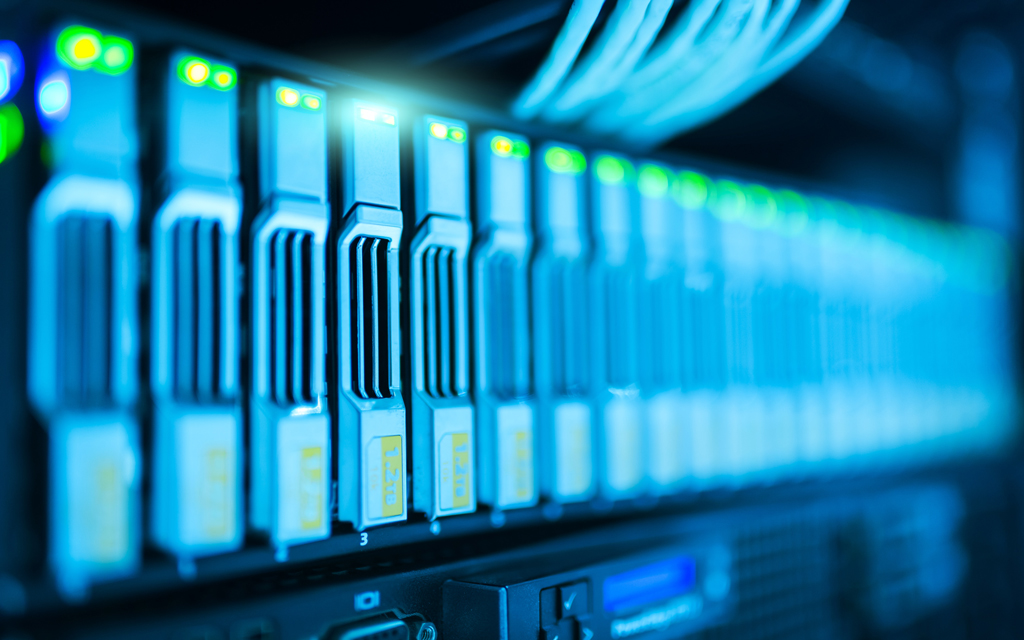 You also don't want to pick some noname company that just appeared two weeks ago out of nowhere. Reliability is one of the most important factors when picking a hosting provider. Read reviews and pick an established provider that can offer 99.99% uptime.
Also consider getting a dedicated server for your website. While it's more expensive and requires some skills to set it up, but it will provide the fastest experience to your visitors. Also a lot of providers that offer dedicated servers offer one-click setup of WordPress package for your server that will include the installation of Linux distribution, Apache HTTP Server, MySQL database management system, and the PHP programming language etc.
10. Let people share your content on social media
While this is not SEO-related, this is a great way to boost the numbers in your analytics. If people like your content they will share it on their social media profiles and it's your job to make it as easy as possible. In return you will not only get some traffic to your website, but Google will detect these social media signals and  consider your content more authoritative, since it's good enough for people to share it with their friends and colleagues.
Let us also share a couple of pro-tips regarding social sharing buttons.
don't include default sharing buttons that most social platforms provide, because they do slow down your pages, since they tend to add a lot of tracking code to your website. You can build these yourself, it only takes a couple of minutes, or you can install a plugin that will do that for you – check out Sassy Social Share or Social Warfare plugins.
don't include all possible social media platforms that are available on the web – it will look overcrowded and provide worse user experience. Think about your target audience and where they spend their time. Don't include social media platforms that don't make sense in your niche.
11. Optimize your media
First of all, include at least one picture in your post and add more where it makes sense. But it's not as easy as downloading an image from the internet and uploading it to your website.
License
Make sure that you have the right to use the image your want to post on your website. We recommend using royalty free stock photos if you're on a budget. Pexels, Unsplash and Pixabay are some great sources for this type of content. You can also purchase photos, hire a photographer or just take photos yourself if your skilled enough.
Optimize file size and resolution
You can use a variety of tools to optimize images for web. Depending on what is available to you, you can use Photoshop (File – Save for Web). But this is a rather expensive tool and definitely an overkill for such an easy task. We found that resizing the picture to proper size (around 1024px wide for our website) and then uploading this image to tinyjpg.com (tinypng.com is the exact same website) is the best way to go. It will keep your image quality good enough for web (both mobile and desktop systems) and strip all the unnecessary information to provide an optimal file size. By the way, Google themselves suggests this option on their website for web developers.
Pick the right format
This one is easy, the rule of thumb is: if your image contains text, line drawings, and iconic graphics – go with PNG. For photographs – JPEG is your best bet.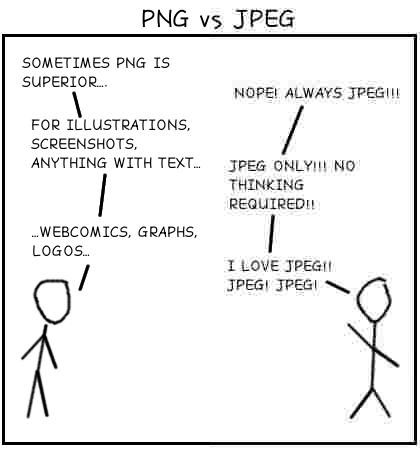 You can also trying using WEBP – a next generation image format developed by Google that provides the best quality while maintaining lower file size, but you need to have jpeg/png as backup since Internet Explorer, iOS browser, as well as Safari for MacOS don't support it yet.
"WebP lossless images are 26% smaller in size compared to PNGs. WebP lossy images are 25-34% smaller than comparable JPEG images at equivalent SSIM quality index." –
Google
.
Add metadata
Even doing all the things mentioned above isn't enough for proper SEO. You should rename your file, because IMG_021.jpg or 123j12knl.png doesn't tell Google much about this image. You should also add alternative text (alt text) to your image. This text is used by computers to better understand what is depicted on the image, but SEO experts suggest to include your keywords there too, since it helps rank on Google Images. But keep in mind, that Google's AI is already pretty good with computer vision and sooner than later this trick won't work anymore.
12. Write some good high quality content
This is probably the most important part of SEO these days since Google search algorithm is becoming smarter and smarter with each update.  SEO experts use a lot of tricks to game the algorithm in order to get better results in SERPs. But as the practice shows after each major Google search algorithm update there's a lot of articles on professional forums where people are complaining that their websites lost a lot of positions on high-value keywords.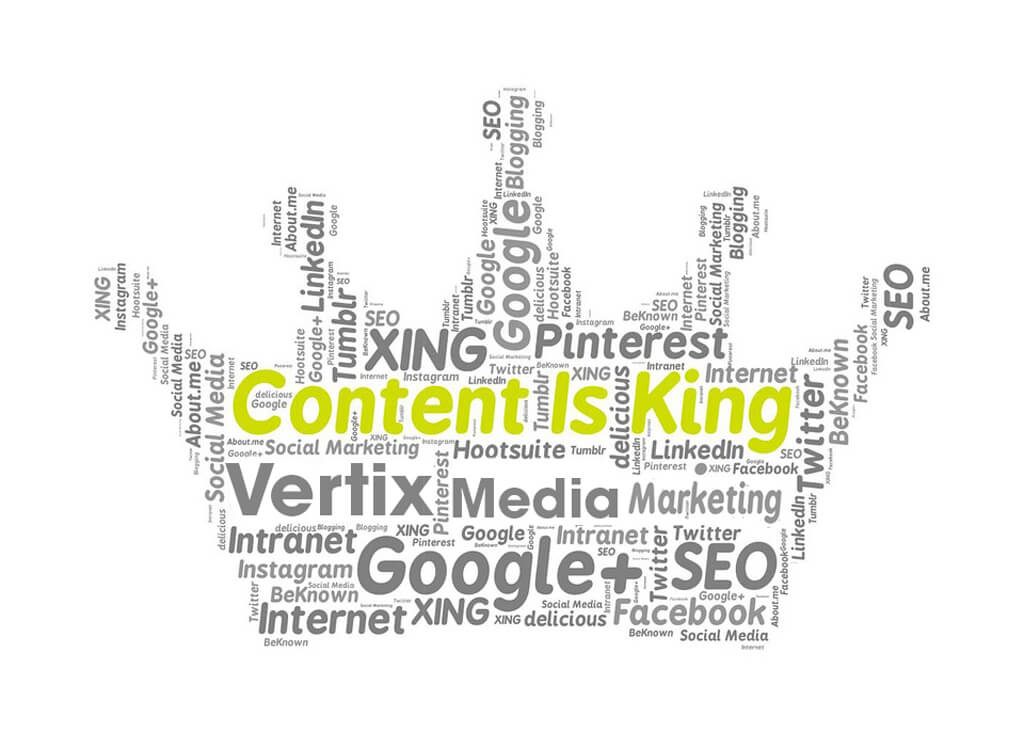 Sometimes it's due to a change in algorithm that changes what Google thinks is better answer for that specific question, but often times it's because Google search algorithm starts to understand when SEO experts are trying to trick it into thinking that this article is the best and should get the number one position in SERP.
Don't try to trick Google search algorithm
It might be a good idea to use some of these tricks these days but one day they might become what is today known as black hat SEO and Google might punish you for using these shortcuts. Since you're playing the long game the best way would be to invest in a high-quality engaging content that your potential clients are looking for. A good strategy would be to write three types of content for your website.
Response posts
You can start by writing shorter articles around 1400 to 1500 words that directly answer a specific question that your potential clients might have.  For example "What is the difference between summer and winter tires". These articles are easy to write and don't take much time and you can finish one in about an hour or two. These types of articles are known as response posts. These work really good because you're actually answering that question that users are asking and nobody else is doing this. Just make sure to do a proper research before writhing these, not just on the topic but the keyword itself.
Staple Posts
Another type or articles is called "Staple posts" –  these are very likeable/shareable posts. You probably saw a bunch of these on the web, for example "8 ways to lose weigh before summer", "The best print ads in 2018", "9 reasons working from home is better than coworking" etc. These posts are great because you can publish them on social media and start getting some traffic and backlinks to your domain.
Pillar Posts
And finally let's talk about the blogging titan – "Pillar posts". These are big heavy and informative posts that start at around 3000 words! You need these to hit #1 on SERPs on high-value keywords. So why not just write these instead of wasting time on response and staple posts? Simple – you need to get some traction in the beginning, so initial results that will help increase your domain authority and get some traffic and backlinks when your website is still young is crucial.
13. Add new and update old content
We all love fresh new posts, because they are most likely containing the most up to date information. That's why a lot of people prefer reading an article like "Best seo practices in 2019" compared to the one that was posted last year, because there might be some new information in the newer post – makes sense.
Also, an old trick in a SEO-experts book – rename your 2018 post to 2019 and you might get a traffic boost, since a lot of people make their google searches with year in it. Just keep in mind that your URL might contain the year as well (for example, www.vertixmedia.com/best-seo-tips-2018), make sure you don't update the URL, because all the backlinks that you acquired over time will go to 404 page. That's why it's a good idea to avoid adding year in your URLs.
14. Optimize your titles
This is often an overlooked thing in search engine optimization. Remember that you don't want your post title to exceed 60 characters, because Google will truncate it. You can use LetterCount.com for a quick count.
Also, you need to be creative with your titles, because even if you manage to get #1 position on SERP you might not get as much traffic as #2 or #3, because your click through rate is going to be lower.
Have a look at these two titles:
Dell XPS 15 review
Dell XPS 15 – I am throwing out my Macbook Pro
While they both contain the name of the product, but the second option already provides some insight on the article and we are more excited about it, and in fact are more likely to click it.
15. Write content for people, not machines
This is just so important nowadays. When trying to satisfy search engines with all their requirements we forget what is the point of writing the content. Instead of optimizing our articles for SEO, we need to improve it for people who are going to read it. Try avoiding keyword stuffing, it's really obvious and most people are aware why this is done by SEO specialists. Your visitors came to your post to read content, and your job is to make sure that they have the best experience reading it. Things like keyword stuffing and links that go to pages that they are not supposed annoy people and they might end up leaving your website and going to the next result of a Google search page. This is going to decrease your average session time, which in itself is an indicator for Google that your article isn't worth reading, and if it's not – why put it on top of search results?