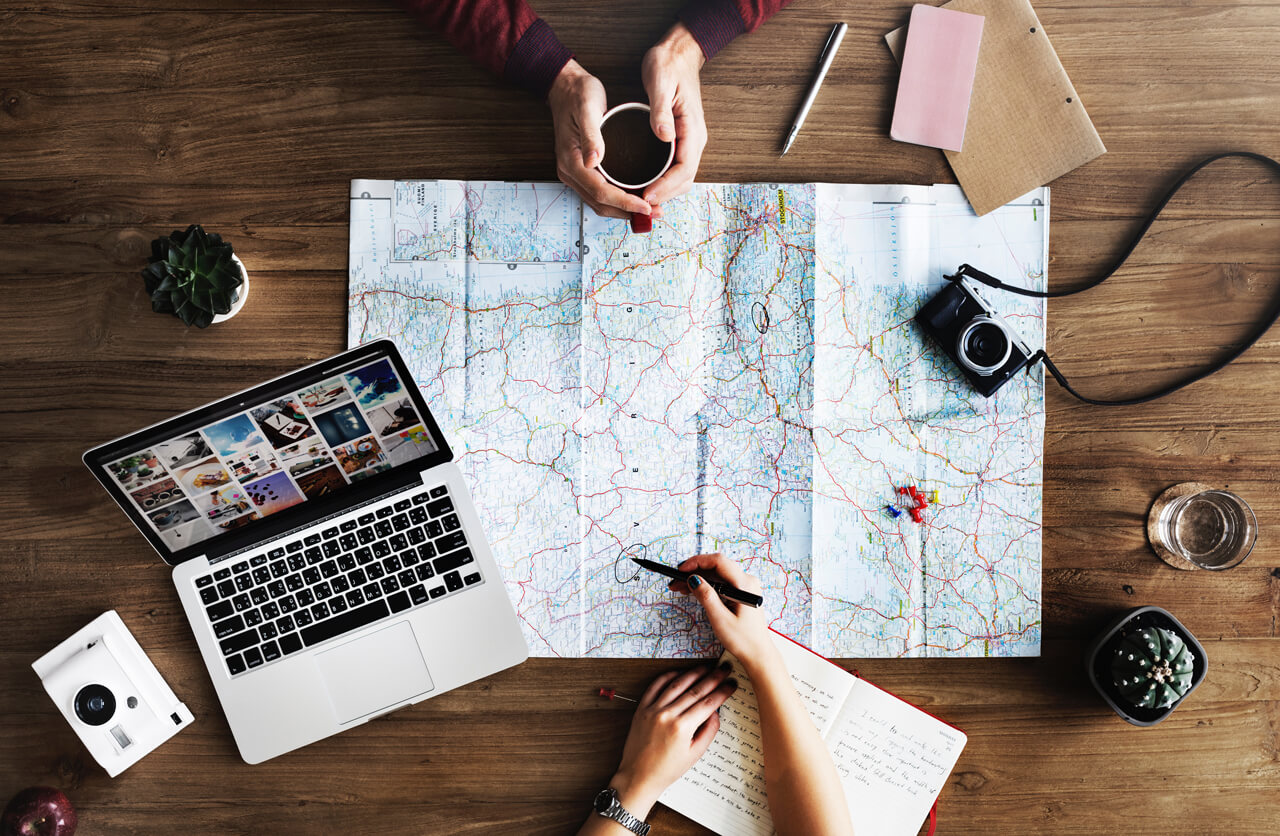 Every day billions of users around the world use search engines when trying to get answers for questions, and about 80% of them are looking for information of a local nature: where to go for certain services and goods, where to have dinner tonight, how to get to the theater or museum and so on. That means that websites that are not optimized for local search lose up to 80% of potential leads from organic search results. That's why Local SEO is such an important part of website development.

Title and Description optimization
It all starts at the very beginning – proper website development. First of all, take a good look at Title and Description on your website. Are they present on all the pages? Does the description length exceed 160-200 characters? Is there an actual location where you are interested in promoting your business?
To make sure that your website Titles and Descriptions are technically correct, scan it for errors of these meta tags using Netpeak Spider. Among the possible errors that a crawler can detect are the following:
duplicate title;

missing or empty title;

several title tags;

same title and H1;

maximum title length;

short title;

duplicate description;

missing or empty Description;

several description tags;

maximum description length;

short description.
Implementing microdata for extended snippets
Long before you go to your site and find a hundred reasons for your product or service, the user should see a snippet of your site on the search results page or on someone else's feed on social networks. Structured data or micromarking are responsible for its attractiveness, information, as well as the display of additional elements. Properly designed snippets will make your website more noticeable in organic search.
Especially important in terms of local SEO is phone number with the ability for speed dial, navigation elements within the site and the physical address of the company.
In total there are two main libraries that are used on most sites and are recognized by robots of all major search engines – Schema for search results and OpenGraph for social network news feeds. The whole set of parameters that can be customized using micromarking can be found on their official websites.
When you finally implement all the necessary markup, check whether all pages have the necessary parameters. To make sure that some markup elements are present, use Netpeak Spider parsing.

Adding contact and location data
The rule of thumb is that your website must include the following:
company name;

its geographical address;

phone number

email address.
This is important not only from the point of view of users but also search engines, because this is most valuable information for geo-dependent search.

Integration with Google Maps and Google My Business
Another crucial part of Local SEO is to integrate business with Google Maps because the first thing that a user sees in a Google search for a localized query is the Google Maps, and below it is a list of nearby relevant companies registered with Google My Business.
In order to appear in one of these results you need to take these steps:
register your company with Google My Business, providing all the detailed information, including contact details, opening hours and a brief description.

upload high quality photos to your profile. It's crucial to invest in good photography.

wait for a paper letter with a confirmation code from Google My Business and verify the company. From now on, a map fragment with your location will be displayed in the output of your branded query and users will be able find you on Google Maps.

Hire a photographer that will make a virtual tour of your store / institution / office and upload it to Google Maps.

track and regularly respond to comments and feedback.

add a Google Maps widget to a block or page with company contact information.
Optimize your website for mobile devices
While this is a must for any website, we still want to emphasize on this point, because the absolute majority of local searches are made by mobile devices, which means that if your website is not usable from mobile devices you will start losing leads. The same thing stands for website speed optimization – if your website is not fast enough both Google Maps and your potential clients might not like this.

Creating local content
Content in the context of local promotion plays perhaps a key role. When working on site content, regular publications and useful reference materials for local users (potential customers). Be sure to consider the specifics of the local area. Think about the utility from the point of view of the consumer in this particular area and don't forget about collecting the primary semantics, which can be done using the service like Serpstat.
Local directories, catalogues and services
Register your business in most popular directories in your area, city directories, thematic portals and services – both regional and global (including Yelp, Foursquare, etc.). First, so you will have more points of contact with the audience, and secondly – such sites will serve as a source of references and backlinks.

Publications in local media
Relevant backlinks, increased awareness, conversions to the website, increased frequency of branded queries – these are just some of the benefits of successful publications in local media.
If you want to publish for free, your task is not to send another faceless press release to the local journal's editorial office, but to create a real high-profile newsletter that local media themselves will want to write about.
Firstly, your chances of placing a publication on the desired site will be higher, secondly, such a publication may become viral and significantly increase the level of company awareness, and thirdly, by generating public interest in your business, you will generate a lot of brand queries that search engines will definetely notices.
In an effort to secure as many mentions in local media as possible, you can use special services that allow you to establish communication between journalists and experts in various areas, and quickly find the appropriate publication for your business and get acquainted with the rates.