Most internet users these days don't remember what world wide web looked like before search engines like Google, Bing, DuckDuckGo and Yahoo became a thing. In those dark days the only way to find a website was to go through some popular website directories and find some great websites to visit. The same situation was with business directories, before the online boom – you could purchase a print version of the most up to date database in your area and find businesses and contractors there. These days less and less people use business directories to find businesses, but there are some exceptions.
A lot of people in North America still use Yellow Pages and Yelp. Another great exception is communities that are based on certain locations or nationalities – people like to work with local professionals and specialists from the same nationality, for example.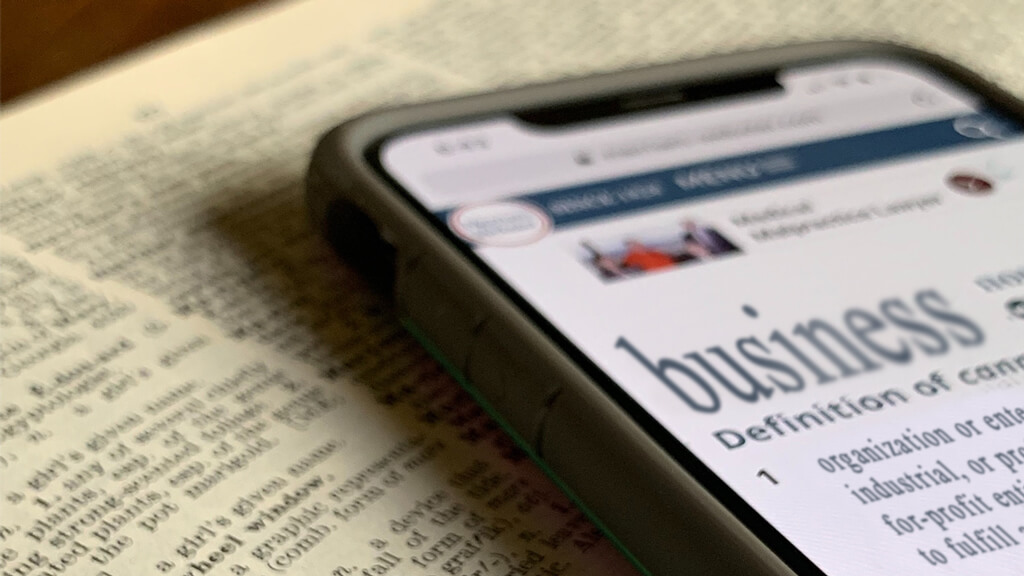 We reviewed all major Canadian Business Directories and compiled a list of the ones that you should sign up for, we also listed an exhaustive list of some great directories that you might consider for your business listing. We're going to keep this page active and monitor these business directories so that you can be sure that this is best place to go if you're looking for up to date info on Canadian Business Directories.
ProTip: Signing up for Local Business Directories is really boring and takes a lot of time, in order to make it less painful – create a plan to sign up for 5 local business directories per day. This way it won't take too much of your time on  the given day and you won't get bored to death.
Recommended list of local Canadian business directories
There are a lot of business directories on the web, but that doesn't necessarily mean that you have to sign up for all of them, but you should start somewhere. We created a short list of must have platforms that you sign up for after registering a new business in Canada.
Full list of local Canadian business directories
When you're done with our recommended list of local Canadian business directories and have some time to sign up for some other directories to get even more SEO juice – go ahead a have a look at the full list of directories that we prepared for you. These are all the local Canadian business directories that we were able to find with countless Google Searches, on local forums and Reddit comments, we had a look at all of them and added the ones that are still running to this day. Keep in mind, that you can still find even more directories, we're going to share a neat trick how to find them below, but this should be enough for you, at least in the beginning.
Why do you need to register in business directories?
One of the SEO fundamentals is backlink building. It is really hard to get some backlinks to your website in the very beginning, when you just started a new business and created a website for it. This is where local business directories can help you get initial SEO juice to put you on the map. There is also a high chance that you might get some traffic from some more popular business directories like Yelp. That's why it's a good idea for small businesses to sign up for these directories.
How many directories should you register in?
This is something you have to decide for yourself. It really depends on the amount of time and resources  that you are willing to invest in this. What you need to figure out first is what directories are going to have the most influence for your new website and start with those. Before you get to the bottom of the full list of local directories in Canada you should also sign up for some niche specific directories first.
How to find local directories?
If the Canadian business directories listed above are not enough for your appetite or you're interested in some directories specific to your city you might want to look for some more business directories. Obvious choice is to just do a google search like "local Canadian business directories" and you are going to get a bunch of directories, but we found a trick that works even better.
You need to perform a google search for these queries:
Location "recommended links"
Location "add your site"
Location "add your business"
Location * directory
So for example your search query should look like this Toronto "add your site". Be sure to include quotation marks!
What are niche specific business directories?
While there is a huge selection of local Canadian business directories available on the internet, you might want to sign up for some niche specific directories too. For example, you're offering headshot photography services in Toronto, it would be a great idea to add your business to some directories that list only businesses that offer photography services in certain areas. For example:
How effective are business directories?
It depends. If you just launched a new business and created a website for it – it will give you the initial boost that you need to start showing up on the word wide web map. But don't expect your phone to start ringing  as soon you sign up for these, most likely you won't get any potential clients from these directories.
Perhaps the only calls you're going to get after you sign up are going to be from the sales department of those local business directories trying to upgrade your listing with a premium subscription.
How to pick a high quality directory?
It is hard to pick which business directories should be the first to sign up for and what business directories don't deserve your business listing at all. You should start with the list of recommended local Canadian business directories that we suggested first. Then you start using our Google Search trick and start with directories that are ranking higher.
Another trick is to check your competitors backlinks using SEO backlink tools like Ahrefs backlink checker and analyzing what worked for them. Be sure to double check the UR (URL rating) and DR (domain rating) next to each backlink – it should be a good sign where to start.
Should you pay for premium features?
This depends on your budget. If you have a marketing budget and already started working on your Google ads and Social Media Marketing and want even more exposure – premium listing in business directories are a great extra push for your business. Depending on your location, pick the best directory that users actually use, for example Yelp.ca or Yellow Pages. In most cases you will be paying for actual clicks that come from real people looking for a business just like yours. Make sure to fill out as much information about your business as possible – hours of operation, description, services that you provide, link to your website, add a logo and some high quality photos.
Business directories for local communities and nationalities
These are the two exceptions that we find very popular in Canada. Because Canada has huge territories and is such a multi-national country we often see that people are looking for extremely local businesses or contractors as well as people of the same nationality.
For example, UkrPages is a business directory that contains businesses run by Ukrainian-Canadians in Canada. Since there is a huge Ukrainian community in Canada, a lot of Ukrainians prefer to work with other like-minded individuals. So it's also a good idea to look for this type business directories if you business has connection to a certain nationality.
Also extremely local communities are very popular, these are usually located on Facebook and other social media platforms, but you can also find some website if you do a Google search for the area you're operating in. Tons of people use these directories because they are trying to find specialists that aren't located across the world or even their city, they need somebody 5 minutes away.