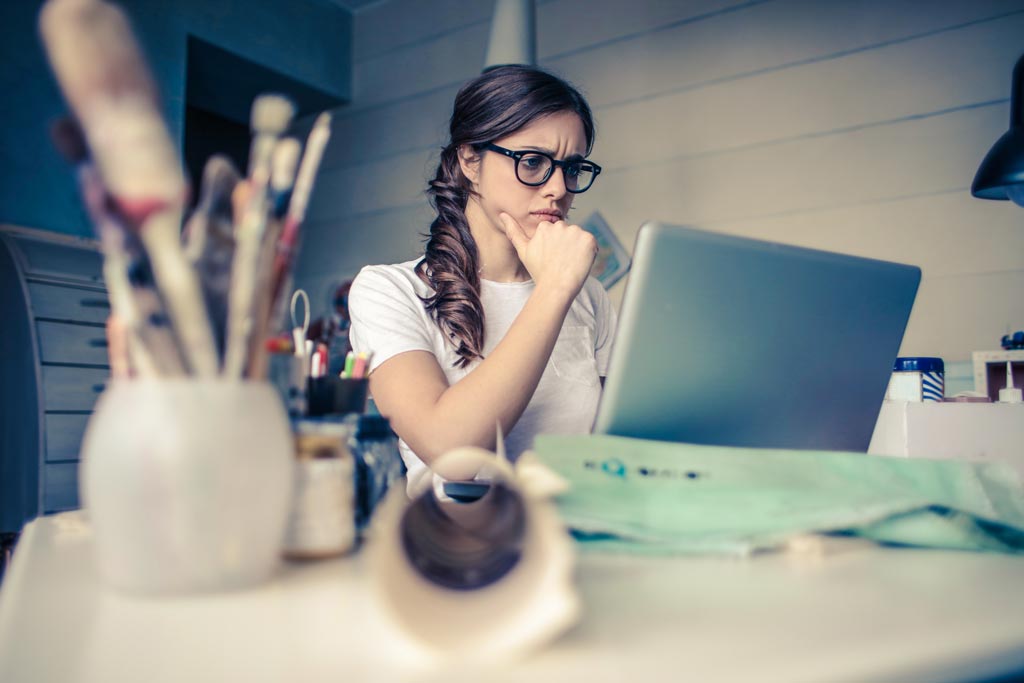 The site is the face of business. A modern website attracts people, they want to learn more about your company and ultimately become customers. A badly designed or outdated site does exactly the opposite. So to answer your question "Do I need a new website?" – If it includes some of the items that we are about to discuss, then ABSOLUTELY YES!
We collected most common signs of an outdated website. We will look at design, content, user interface and technical elements in detail. Let's dive in!
DESIGN
Convoluted
In 2019 modern website design is not a trend – it's a must! Users understand the difference between a good website and something that wasn't properly built. An average person needs about 50 milliseconds (0.05 seconds) to make their first impression. At this point, the site should be beautiful, clear and not annoying – the simpler the better.
Visitors should immediately understand where they are and where they should click to view the portfolio, read the article, place an order, and so on.
Low Quality Graphics
There is no excuse to have low quality graphics on your website. Even if you're not able to take professional photos, you can get some really good stock photos for you website for a really good prices these days, there are even websites like Pexels that have tons of royalty free photos that you can use for you website. But keep in mind, that others can use those photos too.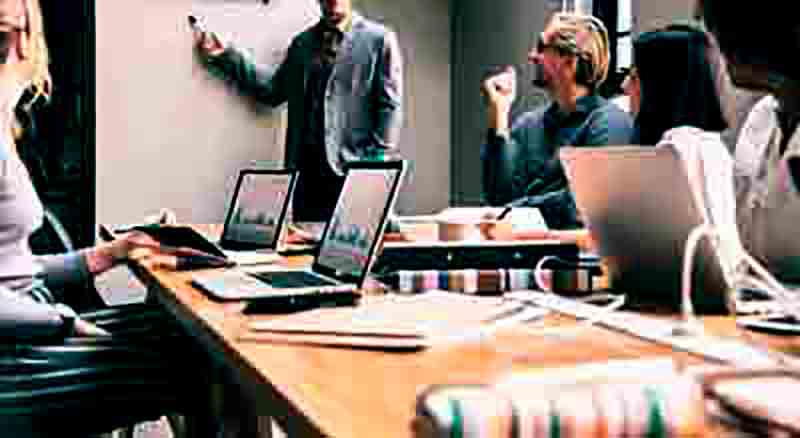 Website does not reflect your current brand
The site should always be the best and most modern version of your company. If you have updated your logo, changed the company colors or style of any of the materials – the site should reflect that change accordingly. Corporate identity creates the "face" of your business, and a mismatch between your website and other materials can damage your credibility. And it's not just your website. Social media pages should also follow your website.
Imagine that a potential client finds out about you on the site, then you send him a an email with some materials that look differently. Most likely, the visitor will begin to doubt that this is the same company, and you will lose some of its trust.
"We started back in the day"
It's great that your company is reliable and stable, but since the first sites the Internet has changed a lot. The first sites were simple informational and did not have the tools that we use now for design and prototyping.

Since then, websites have become valuable communication tools, from which users expect the benefits and solutions of any task.
CONTENT
Irrelevant or incorrect information
According to marketing surveys, over 85% of visitors search for information about products or services, and 65% of visitors want to see contact information. This is quite a large part of potential customers that you misinform if the content on the site is not updated.
In general, it is impossible to underestimate the relevance of contacts, since not only clients, but also search engines are looking for it. Google results are more dependent on name, address, email, and phone number. Any mistake in them endangers the ranking in the search.
Updates
There is no single rule on how often you need to update your website. Some sites change once every three months, others once a year. This should be treated like a car – that the site with the same regularity requires checks, changes and settings. And as we know, "regularly" – for each car is interpreted in its own way.
Fresh content not only attracts and retains visitors, but also improves search rankings. Google has a "coefficient of freshness." This algorithm affects the ranking precisely on the basis of how long the page was published, how often the content changes, and how significant the changes are.
USER EXPERIENCE
No mobile version
According to statistics, mobile devices account for 5.135 billion people – 4% more than a year ago, and this number is growing. By making responsive websites, we focus on more than half of the audience. Mobile version is no longer a luxury – this is a requirement! In some cases when you start website development process it makes sense to use "mobile first" approach – you start by building a mobile website that works great and then you start "upgrading" it with rich features for optimal desktop experience.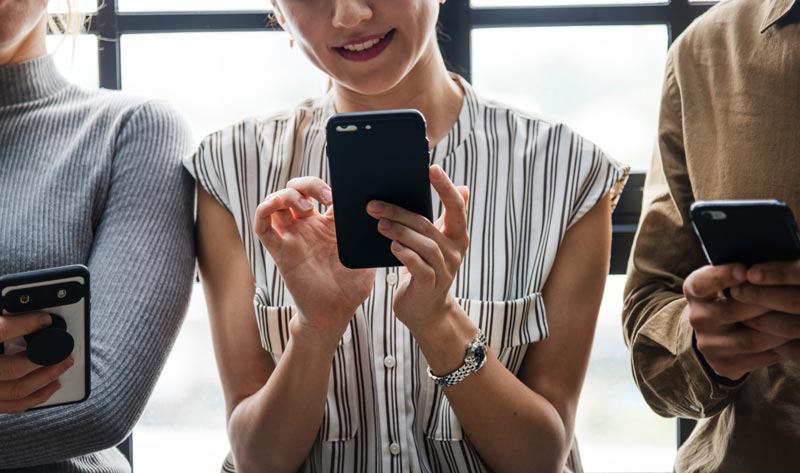 In addition, Google now first indexes sites with a mobile version and punishes the old non-adaptive websites.
Loading… loading… loading…
Everybody is annoyed by slow loading web pages. Visitors will not wait for the page to update for more than a couple of seconds. That's why website speed optimization shouldn't be neglected. The page should load as quickly as possible. According to Kissmetrics, even a one second delay can reduce conversion by 7%. Take a look at their infographics – and you will see that up to 25% of users left the page with a download time of four seconds.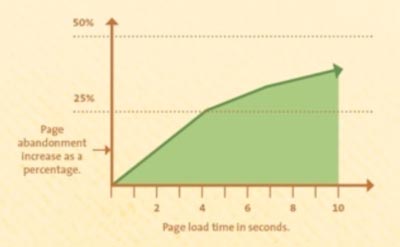 Now let's think about what it means in the real world – if your e-commerce website is making $1,000 every day, a small delay of 1 second could potentially cost you $25,000 in lost sales every single year!
Bounce rate
When visitors are on your web site, you want them to stay and complete the purchase, order or request a service etc. One way to evaluate the effectiveness and usability of a site is to look at the bounce rate. Statistics represent the percentage of users who get to the site and leave without browsing other pages (in other words, one-page visits).
The lower the bounce rate, the better, but the average failure rate varies greatly depending on the industry and page type.
For example, a blog site may have a bounce rate of 70-90%, because visitors rarely read more than one article during a visit. While site services have a much lower bounce rate of 10-30%, because visitors visit several pages for a deep understanding of their activities.
404 page not found
"Error 404: Page not found." This error pops up when pages are moved or renamed on your or another site. Or images or videos have been moved (or no longer exist).
User frustration is not all. Bad links stop search engines from crawling and indexing a site. It hurts the ranking.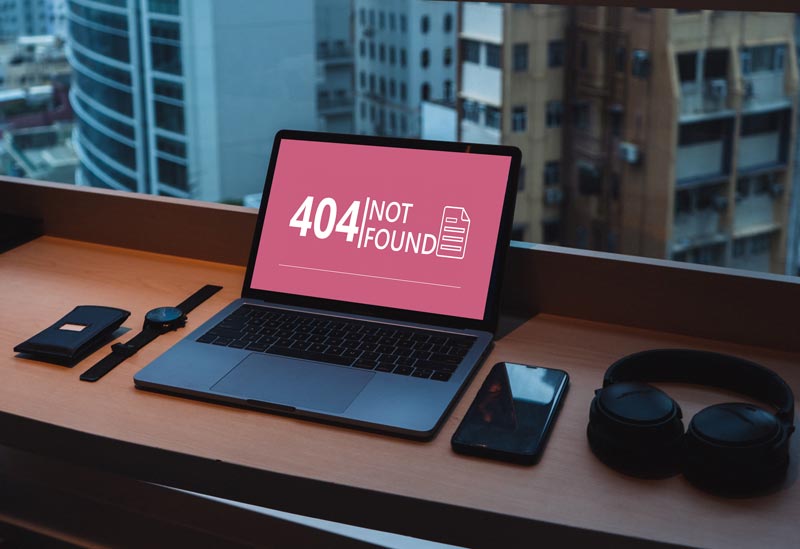 Complicated navigation
First, the hidden navigation bar. When you are on the road, you know where to look to see a sign or a traffic light. Your visitors are also waiting for your navigation bar to be located either at the top of the site or on the left sidebar. Do not force them to look for it in other places.
Navigating with obscure shortcuts also complicates the user experience. For example, the "Discover" navigation link may have many meanings: it may be company information, new product offers, or a blog. Ecommerce sites are especially supersaturated by listing a multitude of subcategories of products. There are so many that it confuses the customer.
And finally, do not disappoint visitors to pages that expect to see basic things in their places, for example, "About Us", "Products or Services" and "Contact Page". This may seem boring, but when it comes to navigation, stick to standards.
TECHNICAL ASPECTS
First page of Google search
There are a million reasons why search engines don't see you. Perhaps the site is not optimized with relevant tags and keywords. Probably, geolocation is incomplete or incorrect, which excludes from Google local search results. Perhaps there were problems with attracting high-quality inbound links to site content.
The bottom line is that if you don't enter the top 10 search results, you lose huge amount of traffic. According to the study of the Advanced Web Ranking, the largest traffic falls on the first three ads, this is one third of all clicks. Do you remember yourself clicking on "Page 2" of Google search?
Search engine optimization is a challenging and always-changing puzzle, so if you firmly want to go top, consider hiring an SEO expert.
Obscure URLs
URLs help visitors determine how a site is organized and what content they should expect on the page. It's good to have keywords in URLs.
Below is an example of an infographic showing the difference between an easy-to-read URL and one that leads to user care.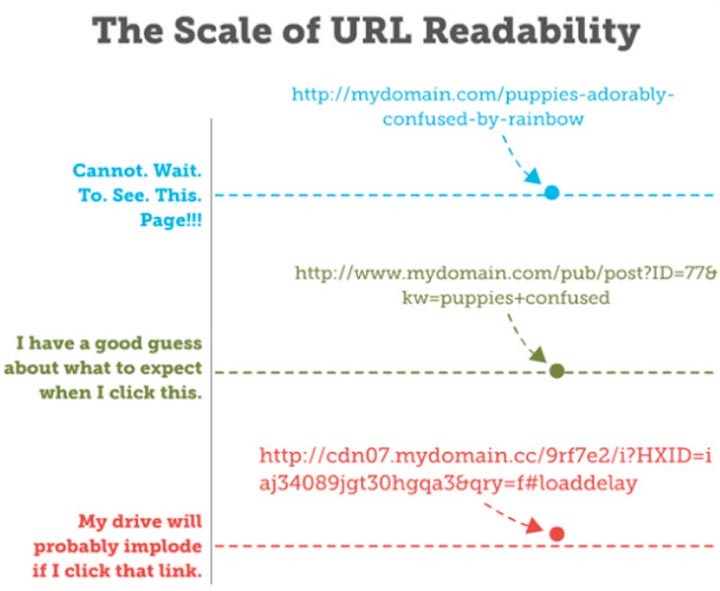 Do your website's links look like the first example?
Your website still uses Flash
Flash is software that was very popular back in the day for launching videos, animations, and games on the website. It was a great technology at the time that allowed developers to create beautiful and functional websites, but due to poor security and terrible performance, Flash is no longer supported on most mobile devices, and many browsers are gradually abandoning it.
Modern websites most often use HTML5 and other systems that are independent of Adobe software.
Conclusion: if you still have Flash elements on the site – definitely time to update.